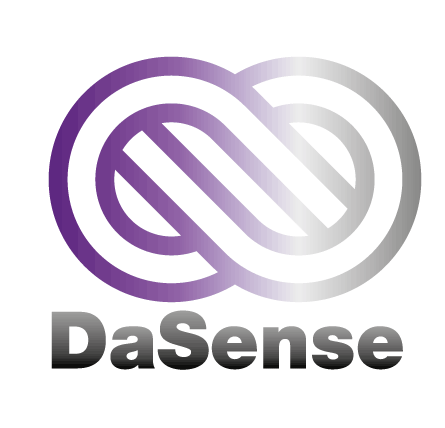 KI für das ganze Unternehmen!
DaSense 2020 ermöglicht den produktiven Einsatz von individualisierter KI in Ihrem Unternehmen.
​
​
​
Introduction and general information
Thank you for your interest in our website. The protection of your personal data is very important to us. Below is information about how we handle your information collected through your use of our website. The processing of your data is carried out in accordance with the legal regulations on data protection.
Responsible within the meaning of the DSGVO
NorCom Information Technology GmbH & Co. KGaA
Gabelsbergerstrasse 4
80333 Munich
089 / 93948-0
Contact details of the data protection officer
Proliance GmbH /
Data Protection Officer
Leopoldstr. 21
80802 Munich
Definitions
Our privacy policy should be easy and understandable for everyone. In this privacy policy, the official terms of the General Data Protection Regulation (DSGVO) are generally used. The official definitions are explained in Art. 4 GDPR.
Server log files
When you visit our website, it is technically necessary for data to be transmitted to our web server via your internet browser. The following data is recorded during an ongoing connection for communication between your Internet browser and our web server:
• Date and time of the request
• Name of the requested file
• Page from which the file was requested
• Access status
• Web browser used and operating system used
• (Full) IP address of the requesting computer
• Transmitted amount of data
We collect the data listed in order to ensure a smooth connection of the website and to allow users to conveniently use our website. In addition, the log file serves the evaluation of system security and stability as well as administrative purposes. The legal basis for the temporary storage of data or log files is Art. 6 para. 1 lit. f DSGVO.
Web form for bid solicitation
A web form will be made available on our website that you can use to contact us for a free quote on our services via e-mail and telephone. The transfer of personal data via the web form is exclusively encrypted. If you make this possible, the data entered in the input mask will be transmitted to us and saved. These data are: e-mail address of the user, first and last name and telephone number. At the time of sending the message, the following data is also stored: date and time.
There is no disclosure of data to third parties in this context. The data are processed exclusively within the scope of the named earmarking - to send an offer and to contact us by phone. The legal basis for the processing of the data, which are transmitted in the course of sending an e-mail, is the execution of pre-contractual measures or a contract according to Art. Art. 6 para. 1 lit. b DSGVO or your consent granted to us pursuant to Art. 6 para. 1 sentence 1 lit. a GDPR.
Your personal data will be deleted as soon as they are no longer necessary to achieve the purpose of their survey. The collected personal data for solicitation will be deleted as soon as the offer has been sent and a timely telephone contact with you has taken place or was unsuccessful. Continued processing will only take place if it is necessary in the context of a resulting initiation and execution of a contract or for the fulfillment of resulting contractual purposes.
Contact form and contact by e-mail
If you send us via contact form or e-mail inquiries, your information from the inquiry form or your e-mail including the name and surname given there for the purpose of processing the request and in case of follow-up questions are stored with us. The specification of an e-mail address is required for the contact details, the specification of your name and your telephone number is optional. In no case will we pass on this data without your consent. The legal basis for processing the data is our legitimate interest in answering your request in accordance with Art. 6 para. 1 lit. f DSGVO and Art. 6 para. 1 lit. b DSGVO, if your request is for the conclusion of a contract. Your data will be deleted after final processing of your request, provided that no legal storage requirements are in conflict. In the case of Art. 6 para. 1 lit. f DSGVO object to the processing of your personal data at any time.
Google Maps
Our homepage uses the online map service provider Google Maps via an interface. The map service provider is Google Ireland Limited, Gordon House, Barrow Street, Dublin 4, Ireland. To use the functionalities of Google Maps, it is necessary to save your IP address. This information is transmitted to and stored by Google on servers in the United States. The provider of this page has no influence on this data transfer. The use of the map service Google Maps takes place in the interest of an appealing presentation of our online offer and in the easier findability of the addresses listed by us on the website. This constitutes a legitimate interest within the meaning of Art. 6 para. 1 lit. f DSGVO. Google is certified under the Privacy Shield Agreement, which provides a guarantee to comply with European privacy legislation ( For more information about how to handle user information, please refer to the Google Privacy Policy:
Opt-out:
YouTube
Our website uses plugins from the Google-powered YouTube page. Site operator is Google Ireland Limited, Gordon House, Barrow Street, Dublin 4, Ireland. If you visit any of our YouTube plug-in-enabled sites, you will be connected to the servers of YouTube. The Youtube server will know which of our pages you visited.
If you're logged into your YouTube account, YouTube will allow you to associate your surfing behavior directly with your personal profile. You can prevent this by logging out of your YouTube account.
For more information on how to handle user data, please refer to the YouTube Privacy Policy at:
Data transfer and recipient
A transfer of your personal data to third parties does not take place, except
- if we have explicitly indicated this in the description of the respective data processing.
- if you expressly consent to Art. 6 para. 1 sentence 1 lit. a DSGVO
- disclosure pursuant to Art. 6 para. 1 sentence 1 lit. f DSGVO is required to assert, exercise or defend legal claims and there is no reason to believe that you have an overriding interest in not disclosing your data,
- in the event that disclosure pursuant to Art. 6 para. 1 sentence 1 lit. c DSGVO is a legal obligation and
- insofar as this is required by Art. 6 para. 1 p. 1 lit. b DSGVO is required for the settlement of contractual relationships with you.
We also use external service providers for the processing of our services, which we have carefully selected and commissioned in writing. They are bound by our instructions and are regularly monitored by us. With which we, if necessary, order processing contracts acc. Art. 28 DSGVO. These are service providers for web hosting, the sending of e-mails as well as the maintenance and care of our IT systems etc. The service providers will not pass on this data to third parties.
Duration of storage of personal data
The duration of the storage of personal data is determined by the relevant statutory retention periods (eg from commercial law and tax law). After expiry of the respective deadline, the corresponding data will be routinely deleted. If data is required to fulfill the contract or to initiate an agreement or if we have a legitimate interest in the re-storage, the data will be deleted if you are no longer required for these purposes or if you make use of your right of revocation or objection.
Your rights
Below you will find information on which data subject rights the applicable data protection law grants you to the person responsible with regard to the processing of your personal data:
The right to request information about your personal data processed by us pursuant to Art. 15 GDPR. In particular, you may provide information about the processing purposes, the category of personal data, the categories of recipients to whom your data has been disclosed, the planned retention period, the right of rectification, deletion, limitation of processing or opposition, the existence of a The right to complain, the source of their data, if it was not collected from us, and the existence of automated decision-making including profiling and, where appropriate, meaningful information about their details.
The right, in accordance with Art. 16 DSGVO, to immediately demand the correction of incorrect or completed personal data stored by us.
The right to demand, pursuant to Art. 17 GDPR, the cancellation of your personal data held by us, unless such processing is for the exercise of the right to freedom of expression and information, for the fulfillment of a legal obligation, for reasons of public interest or for asserting, exercising or Defense of legal claims is required.
The right to demand, in accordance with Art. 18 GDPR, the restriction of the processing of your personal data, as far as the accuracy of the data is disputed by you, the processing is unlawful, but you reject its deletion and we no longer need the data, but you do so for Asserting, exercising or defending legal claims or you have objected to the processing according to Art. 21 GDPR
The right to receive, in accordance with Art. 20 GDPR, your personal data provided to us in a structured, common and machine-readable format or to request the transfer to another person in charge.
The right to complain to a supervisory authority in accordance with Art. 77 GDPR. As a rule, you can contact the supervisory authority of the federal state of our above named seat or, if applicable, your usual place of residence or work place.
The right to revoke granted consent in accordance with Art. 7 (3) GDPR: You have the right to revoke a consent once given in the processing of data at any time with future effect. In the case of withdrawal, we will delete the data concerned immediately, as far as further processing can not be based on a legal basis for consentless processing. The revocation of consent does not affect the lawfulness of the processing effected on the basis of the consent until the revocation;
Right to object
If your personal data are collected by us on the basis of legitimate interests in accordance with Art. 6 para. 1 p. 1 lit. f DSGVO are processed, you have the right to object to the processing of your personal data in accordance with Art. 21 GDPR, to the extent that this occurs for reasons that arise from your particular situation. Insofar as the objection is directed against the processing of personal data for the purpose of direct marketing, you have a general right of objection without the requirement of specifying a particular situation.
If you would like to exercise your right of revocation or objection, please send an e-mail to .
External links
Social networks (Facebook, Twitter and Xing) are only included on our website as a link to the respective services. After clicking on the linked text / image link, you will be redirected to the page of the respective provider. Only after forwarding user information is transmitted to the respective provider. For information on how to use your personal data when using these websites, please refer to the respective privacy policy of the providers you use.
Subject to change
We reserve the right, if necessary, to adapt or update this privacy policy in compliance with the applicable data protection regulations. In this way we can adapt them to the current legal requirements and take into account changes in our services, eg. For example, when introducing new services. The most current version applies to your visit.
Status of this Privacy Policy: 18/11/2019