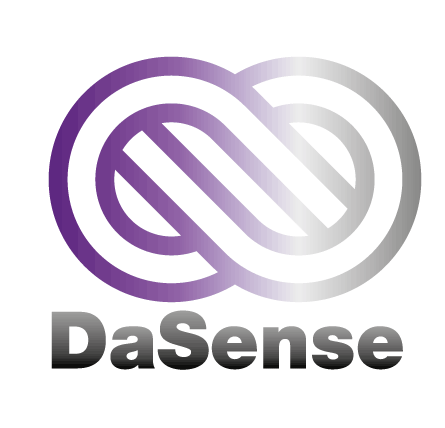 KI für das ganze Unternehmen!
DaSense 2020 ermöglicht den produktiven Einsatz von individualisierter KI in Ihrem Unternehmen.
​
​
​
DaSense provides App Engine for efficiently handling large amounts of data
Constantly exponential growth in enterprise data demands innovative ideas from big data solutions like DaSense to ensure efficient data processing. With the new "App Engine" DaSense meets this current requirement. The App Engine also allows users without programming knowledge to create individual data queries and efficiently, interactively process the results.
Large amounts of data require more intensive technological support
DaSense is a platform that bundles all existing data in the enterprise to the highest security standards and allows the user access according to needs and rights.
Access is via specialized apps that send algorithms and queries to the data and deliver the results you want.
Although these result data are limited, they usually have such a large volume that even their processing can not be done by a human. More apps will be needed to keep the data in continuous analysis. This chain of apps was previously manual and required programming skills
App Engine in DaSense
DaSense now offers the automatic execution of a complex app workflow via a common frontend. In the front end of the so-called App Engine, the user enters all search criteria once. For his query, the most common standard apps are ready for him. Their assembly is always similar: the search for specific events, the analysis of the results found, the visualization of the result data and - in the end - the export.
The product enhancement brings many benefits to DaSense users. If a company expands or refines its standard apps, all professional workflows can benefit immediately through the App Engine. The programmer can focus on the core of his analysis through the standardized apps. Also, the analyzes are easily interchangeable across departmental boundaries.
Data compression for fast results
In order to maintain the high performance of DaSense even with the most extensive app workflows, the apps of the engine do not pass complete datasets, but only a slim information, where to find the data - true to the motto "Move the algorithm, not the data". This compression ensures both efficient storage of found events and high reusability.
"The DaSense App Engine is an innovative, new building block for our product and a paradigm for customer-focused development of our solution. It resulted from the customer requirement to work in an even more constructive and interactive manner with the immense amounts of data that DaSense passes through ", explains Dr. Tobias Abthoff, CEO of NorCom Information Technology AG. "Our data scientists then developed the engine for a specific application, and in the meantime it has been successfully used in several variants in various customer projects. Next step is to provide a generic version of the App Engine in DaSense by default. "