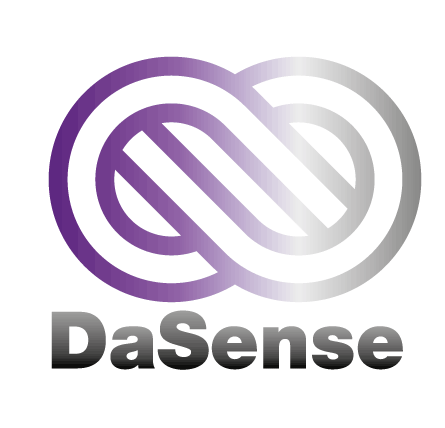 KI für das ganze Unternehmen!
DaSense 2020 ermöglicht den produktiven Einsatz von individualisierter KI in Ihrem Unternehmen.
​
​
​
NorCom reports stable earnings despite lower sales
30/04/2019
Slower economic growth and the difficult business of automotive manufacturers had a negative impact on revenue growth in 2018 at NorCom Information Technology GmbH & Co. KGaA 2018. At EUR 13.0 million, total operating revenue was EUR 0.7 million below the previous year's level of EUR 13.7 million.
Nevertheless, NorCom was able to maintain EBITDA at the previous year's level of EUR 1.1 million (EUR 1.2 million). At just under 8 percent, the EBIT margin is one percentage point below the previous year's level.
Business development 2018
The reason for the positive operating result was stable business in the high-margin product area. Although NorCom recorded a decline in sales of around 1.4 million euros for the major customer Bundesagentur für Arbeit - in particular, the pleasing development of the EAGLE project at Audi compensated for this in parts.
Projects around the big data analysis software DaSense suffered under the crisis on the automobile market: Project shifts, austerity measures and budget cuts determined the negotiations. Nevertheless, NorCom was able to successfully implement numerous smaller big data analytics projects with DaSense and thus keep sales in this area stable.
"In terms of revenue growth, 2018 did not quite live up to its promise," comments Viggo Nordbakk, NorCom's CEO. "The weakening business of automobile manufacturers thwarted us. Not all orders were executed as planned and sometimes less than expected."
However, NorCom implemented important strategic goals in 2018 as planned, as Nordbakk continues: "In 2018, we had set ourselves four major topics: for our software solutions DaSense and EAGLE to achieve the partner ability to convince strategic distribution partners to work together consolidate our customers and make a positive contribution to earnings. We were able to implement all of this in 2018: EAGLE impresses with its high quality and DaSense can go into sales as a complete solution through partners. With AVL, we have been able to win one of the most prestigious companies as a partner. We were able to hold all existing customers in 2018 and generate follow-up orders."
Accordingly, NorCom made major investments in 2018 in order to make DaSense fit for partnerships. Furthermore, we invested in the continuous quality improvement of our products.
Comment and outlook
"The time was ripe for EAGLE in 2018 and we made headway quickly and successfully. In the next phase, EAGLE will be used by all more than 20,000 employees in the "Technical Development" department. EAGLE will manage Audi AG's complete technical documentation and ensure compliance with all requirements. Documents are managed in EAGLE according to the "Classification System for Records" (CSR). The CSR defines standards for the classification, processing, storage and timely deletion of data and documents. Especially temporary documents are screened out early and garbage is avoided. Documents to be deleted ensure that they can no longer be recovered - especially since the entry into force of the GDPR, this is a relevant point. With this installation we have an excellent reference project for further marketing ", says Viggo Nordbakk.
"At DaSense, it is important for us to be present on the market and to remain active in sales through partners and to generate other use cases. We want to be able to offer as soon as the demand is there. For example, at the beginning of the year we were able to set up demo installations at two promising companies and are also looking forward to interesting projects in the second quarter. "