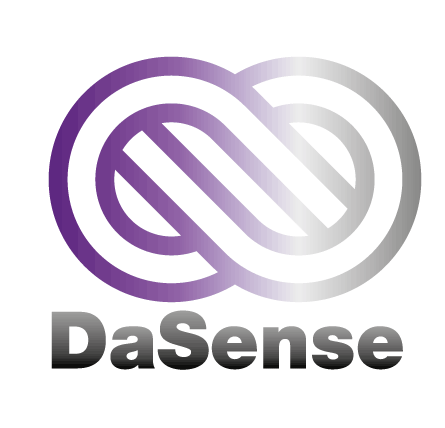 AI for the whole company!
DaSense 2020 enables the productive use of individualized AI in your company.
​
​
​
DaSense 2020
In the future, the use of the latest AI technology will no longer be reserved for data scientists and programmers: every specialist department and every employee in your company now has the opportunity to use data science in an uncomplicated manner and profitably for their area of ​​work!
​
DaSense enables companies to quickly and efficiently roll out AI procedures to suit their business processes. These individual AI processes compress and automate a company's core know-how.
​
> DaSense is an AI-supported data management platform that combines data management with data analysis in a unique way: Highly individual AI modules can be easily created and, like already integrated standard AI modules, quickly put into production.
​
​
​
Would you like to test DaSense directly?
​
Apply here for access to a 7-day test instance and convince yourself of the advantages of DaSense2020!
One platform - many interests
End users have access to a modern, user-friendly interface with sophisticated functions for collaboration around files. AI-generated information is immediately available and can be easily consumed.
Data Scientists work in a comfortable environment in which all modern AI processes can be easily applied. The data preparation and storage is done by DaSense.
IT departments have all the functions that enable operation in the enterprise: simple and secure deployment, retention policy for data protection and compliance, as well as integration of highly available operations and agile AI deployment.
Faster and better insights
you get through the characteristics, differences and relationships in your data. Explore relevant metrics in interactive dashboards. This
gives you impetus for new ideas and products or offers.
Higher quality of work and efficiency
you can achieve efficiency through intelligent automated processes that are committed in apps. Errors are recognized early and eliminated. Best practices are available to all employees as a basis for their work.
Sales growth and market leadership
are the result of your individual AI applications: Implement innovations in your company faster, work more efficiently and better, increase your sales and thus gain a competitive edge.