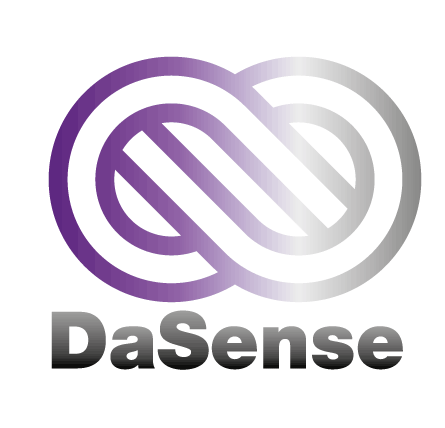 KI für das ganze Unternehmen!
DaSense 2020 ermöglicht den produktiven Einsatz von individualisierter KI in Ihrem Unternehmen.
​
​
​
NorCom Information Technology GmbH & Co. KGaA develops and implements big data solutions for international companies. NorCom helps customers manipulate and analyze their data in global data centers using advanced big data, machine learning and deep learning tools in a productive environment.
​
The company is currently focusing in particular on the area of ​​research and development in the automotive industry: Technological developments such as autonomous driving and Connected Car generate exploding datasets that NorCom solutions can manage and process. Furthermore, NorCom's customer base consists of large industrial companies and public administration institutions.
NorCom has been around since 1989, and since 1999 we have been listed on the stock exchange. We started in the financial industry with a range of software solutions and consulting services and middleware for the modeling, implementation and operation of distributed applications.
At that time a hot topic of the banks. With the Internet progressing, security has come on the agenda of companies.
NorCom provided businesses with sought-after security solutions for business processes in the web server environment.
Based on our experience in large companies, we were able to convince NorCom public sector institutions - which we still support today. A few years later, television was facing a revolution. What is normal today - content on demand - was the big vision back then. Here, too, our software solutions helped to implement digitization in TV channels.
Our approach is still the same today - but progress in IT is putting other issues on our agenda. Our current focus is therefore big data.
And we are curious what the next years will bring!
Due to our history, our clientele is diverse. We include large institutions from the public sector, media companies and industrial companies among our customers.
NorCom has branches in Stuttgart and the USA, as well as the subsidiary NorCom Systems Technology GmbH in Nuremberg.
Viggo Nordbakk
​
Viggo Nordbakk is the founder of the company and since the company's IPO in 1999, member of the board of NorCom Information Technology AG. After the transformation into a GmbH & Co. KGaA he is managing director of NorCom Verwaltungs GmbH.
Mr. Nordbakk is responsible for the strategic direction, finance, personnel and communication of the company.
Before his time as a founder, the trained engineer for technical cybernetics worked for several years as a consultant for office automation and in the research laboratory for communication technology at Siemens AG.
With Nordbakk Invest GmbH, Mr. Nordbakk is the majority shareholder of the listed NorCom Information Technology GmbH & Co. KGaA.
Dr. Tobias Abthoff
​
Dr. Tobias Abthoff has been a member of the Executive Board of NorCom Information Technology AG since February 2007 and is now managing director of the NorCom Verwaltungs GmbH.
Mr. Abthoff is responsible for Business Development and, as CTO, the technological focus of the NorCom Group.
The graduated engineer started his career at LOGIN GmbH as a key account manager and project manager and joined NorCom in 1996, where he was initially responsible for the introduction of individual software solutions for major customers as an account manager.